Abuse survivors and young people join NSPCC Chief Executive and head of Ofcom to mark momentous achievement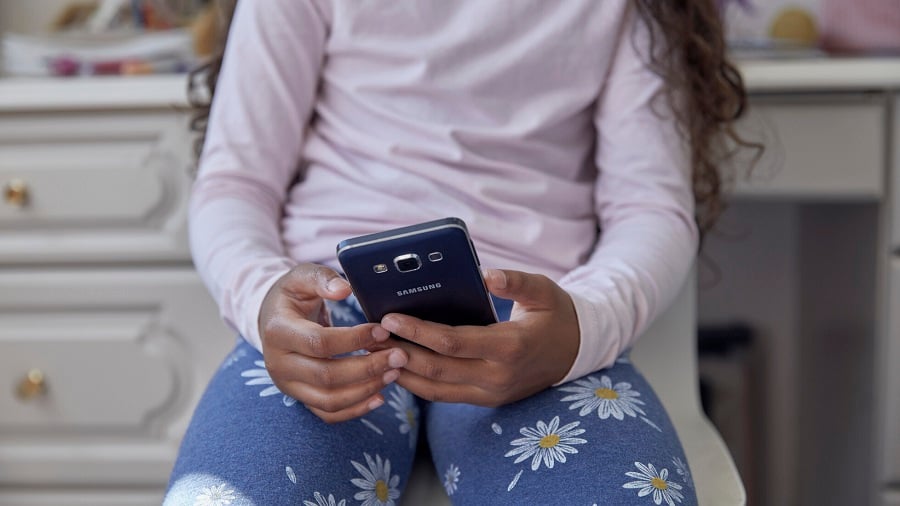 Young people, bereaved families and abuse survivors today celebrated the Online Safety Act becoming law at our reception in Parliament.
Campaigners who have worked tirelessly for new laws that will protect children online joined politicians, civil society and regulators to welcome the legislation.
After years of campaigning, legislation that will put a legal duty on tech companies to protect children from sexual abuse and harmful material on social media sites, gaming apps and messaging services was given Royal Assent on Thursday.
Young people who campaigned for the bill and a mum whose daughter was sexually abused on social media, spoke at the event. They joined our Chief Executive Sir Peter Wanless and Ofcom Chief Executive Dame Melanie Dawes who will be responsible for the Act's implementation.
The event was chaired by Sajid Javid MP who was Home Secretary when regulation to help protect children online was first promised by the Government in 2018, following the launch of our Wild West Web campaign.
At the reception there was a clear focus on ensuring young people's voices and experiences are central to the implementation of the Online Safety Act, so it results in meaningful change for children as soon as possible.
Lynn*, whose daughter Emily* was sexually abused on Facebook and Snapchat when she was 13, has campaigned with us for online safety laws for over five years.