What is Childhood Day?
On 11 June, we're getting the UK playing and raising money to help keep children safe – and we need your help. Play is an important part of childhood – and after the year we've had, we could all do with a bit more of it! Sign up, plan a play day, and raise money.
Ways to play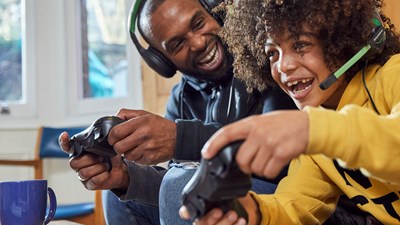 Video game battle
Battle your way through your kids' favourite games, or livestream a gaming event. Pull in donations from your players as well as people watching online.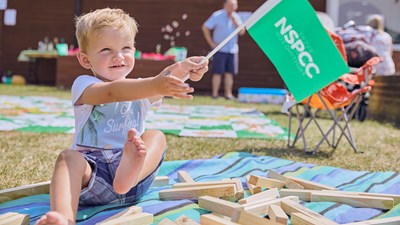 Play day party
Head to your local park or gather in the back garden. Clear some space for a disco, set up everyone's favourite games and ask for a donation for entry to your Childhood Day party.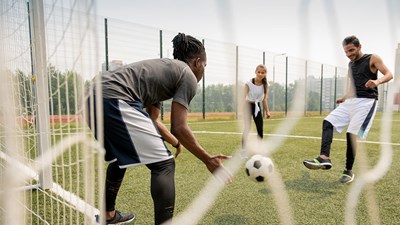 Team games
Set up a sweepstake and challenge your colleagues to 5-a-side in the park or board games in the office. Offer refreshments for a donation to your thirsty players!
Get started
Play this Childhood Day! It's so easy to sign up, just click on the button below and fill in the form. We'll send you loads of fundraising materials to make your play day on 11 June wonderful.
What you can do this Childhood Day
More ways to get involved this Childhood Day
There are so many different ways you can get involved this Childhood Day…
Childhood shapes who we become. Abuse never should. So join us on 11 June and play your part.
How your fundraising helps
The money you raise could help provide play sessions with a practitioner that use therapy activities like painting and storytelling which help children and young people like Amber* safely open up about their experiences of abuse. With support from our Letting the Future In sessions, which include play therapy, Amber started to see her life from a new perspective. Play helped protect Amber's future.
"A few years ago, every day was a constant battle. Now, I wake up and every day feels good."
Amber*
*DISCLAiMER
Names have been changed to protect identities.