Plan your Number Day

Once you register, we will provide you with everything you need to make your event a success! You'll receive your welcome letter and posters in the post, and will get access to our online resources page where you'll find:
resources you can use in class including new games and activities for 2022
fundraising tips and ideas to help pupils and teachers raise money
resources to help you promote your event across the school
access to teacher resources to keep children safe from harm, supporting your school's safeguarding including a class lesson plan and online safety quizzes for all ages.
"Number Day is something that the children and staff always look forward to each year. It gives the children the opportunity to apply their maths skills to everyday scenarios, whilst raising money for such a fantastic cause."
Maths Lead, Wickham Common Primary, Bromley
How your fundraising makes a difference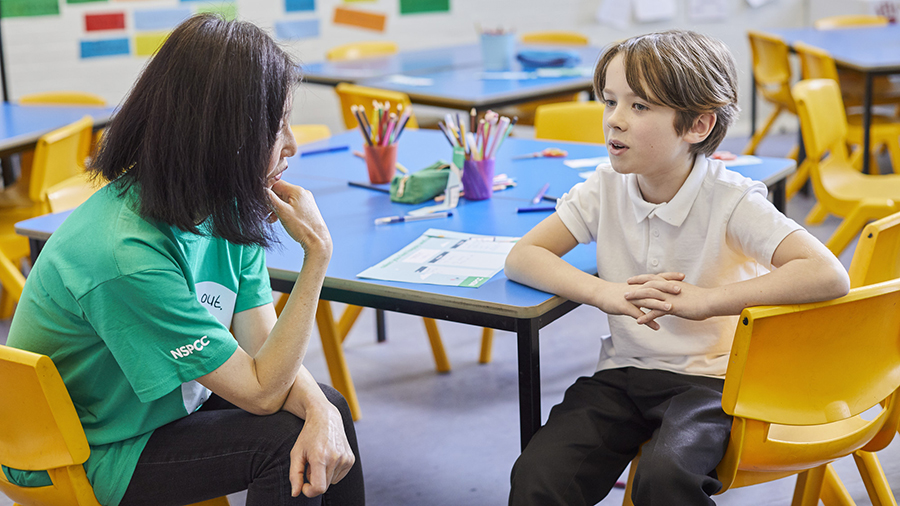 The money you raise could help the NSPCC run its Speak out Stay safe programme to help children understand what abuse is and what to do if they're scared or worried.
Caroline's seven year old son was sexually abused by a 13 year old friend of the family. Luke's behaviour had deteriorated over a period of months. After seeing one of the NSPCC's Speak Out Stay Safe assemblies, Luke disclosed the abuse to his mum. She believes that he would never have spoken out without the service. They reported what had happened to the police and Luke is now doing well.
*Names have been changed.
"There was a real 'buzz' around the school during Number Day. The children were engaged and motivated, and thoroughly enjoyed the day."
Maths Lead, Newton Primary Dunblane
Thanks to our partners
The Man Charitable Trust is Man Group's philanthropic trust, which focuses its grant giving on literacy, numeracy and programmes that help disadvantaged people.

Its work helps disadvantaged people engage with education and build the
necessary skills to improve their life
chances and employment prospects.

Oxford University Press has once again teamed up with the NSPCC to provide exciting Number Day activities.
These have been designed to have clear links to the maths curriculum and also put the fun into fundraising!