Half a million children a year suffer abuse in the UK.
This must change. And our NSPCC Helpline is there to help family, friends, teachers, and neighbours help keep children safe.

Every day we receive nearly 200 calls from adults worried about the children in their lives – over a third of them so serious that we immediately involved external services to protect the child. Others had noticed something that meant we could stop abuse before it started.
Your donation is vital. Because of you, our committed Helpline staff can continue to be there for every child who needs us – protecting them today and preventing abuse tomorrow.

Will you donate to help answer the calls that can stop abuse?
Just now I heard the parent screaming and shouting and I heard them say, "Shut up, you ***" towards their 3-year-old son. This led to the boy crying constantly.

As well as the shouting, I've also heard loud banging noises, which sounds as though the parent may be kicking or throwing objects around. I'm losing sleep just thinking about it. It makes me sad and upset seeing the boy treated like this.
How your donations make an impact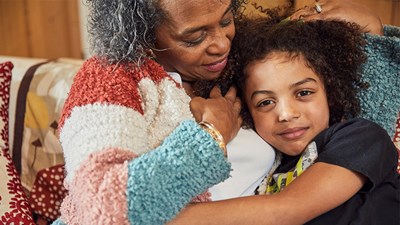 Around 90% of our funding comes from our supporters, helping us reach children across the UK.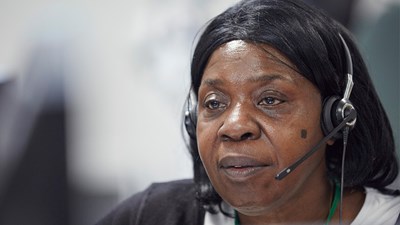 Last year our Helpline responded to almost 67,000 calls from people worried about a child.
Last year the NSPCC Helpline contacted agencies about 22,505 children to investigate abuse and neglect concerns – an average of 62 a day.
There are lots of ways you can support our work if you aren't able to donate online.
Why give to charity?
Working together, we can make a greater impact on the world around us. Discover our top reasons why you may want to consider making a donation to charity.
Meeting standards

We've agreed to stick to a strict set of codes and a fundraising promise, which means we treat our supporters and donors with respect, fairness and honesty and we are always clear about how we raise money
How your money is spent
80p in every £1 we spend goes directly to helping children and young people. This includes working with children and families, our helplines, our Schools Service and child protection and awareness campaigns like PANTS. Read our Annual Report (PDF).
Any questions?
If you have a question about donating or if you'd like to set up, amend or cancel a direct debit, our Supporter Care team is on hand to help.
Call us Monday – Friday 9am-5pm or complete our form below. Calls may be recorded for training purposes.
Make an enquiry
*DISCLAIMER
This is a true story but names have been changed and photographs have been posed by models.
Your donation could go towards our therapeutic services, or it could help us fund services like our Helpline and Childline. Wherever the need is greatest, that's where your donation will go.