Our organisation and structure
---
How we're organised to take on the fight for every childhood
We're the leading children's charity in the UK, specialising in child protection and dedicated to the fight for every childhood. We're the only UK children's charity with statutory powers and that means we can take action to safeguard children at risk of abuse.
Our royal charter
We are governed by a Royal Charter and bye-laws, first granted by Queen Victoria in 1895. You can download a copy:
Our Chief Executive and Executive Board
Our Chief Executive, Peter Wanless, brings a wealth of experience and passion for children needed to lead the largest and most trusted children's charity in the UK.
The executive board is made up of 9 members – including Peter – who together lead the implementation of the overall strategy agreed by our board of trustees.
Our Executive Board
Peter Wanless
CEO
Peter joined as Chief Executive in 2013, after running the Big Lottery Fund for 5 years. Before this he worked as a Director at the Department of Education. As Chief Executive, Peter is advancing the NSPCC's vision to end cruelty to children in the UK.
Sherry Malik
Director of Children's Services
Sherry joined the charity in 2014, with over 24 years' experience leading and managing a diverse portfolio in public, voluntary and commercial settings. Under her leadership we've developed, tested and evaluated innovative services across the country and scaled up those proven to be effective.
David Roberts
Director of Corporate Services
David is responsible for the Finance, Information Systems, Property, Risk, Internal Audit, Data Protection and Legal functions. Before coming to the NSPCC, David worked at Tyco Fire & Security as the Chief Financial Officer for EMEA.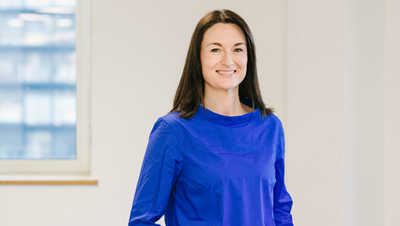 Kate Stanley
Director of Strategy, Policy and Evidence
Kate's career is focussed on trying to bring about social change for children and families. Before joining NSPCC in 2012, Kate worked at the think-tank IPPR, Save the Children, and other international NGOs in the UK and overseas.
Claire Johnson
Acting Director of National Services
Claire joined the NSPCC in 2003 following a career in hotel and finance management. She has become a lead on the continuous improvement of services, many of the NSPCC's commercial offers and driving value for money.
Jo Swinhoe
Director of Fundraising and Engagement
With over 17 years' experience in voluntary sector fundraising, Jo has worked in Executive and Non-Executive roles in both public and private sector healthcare. Jo is focused on ensuring the supporter is at the heart of everything we do.
Brett Terry
Director of People
Brett joined the NSPCC in January 2018, with 20 years in senior strategic and operational HR roles. Passionate about people and volunteering, he hopes to help create a workforce of active, authentic ambassadors who inspire and compel others to play their part in our vision.
The role of our trustees

OUR BOARD OF TRUSTEES
Our board of trustees is responsible for the overall control and strategy direction of the charity. There are currently 15 trustees, including 6 divisional trustees who provide an important link with our valued supporters and volunteers across the country.
Our board delegates some of its powers and responsibilities to committees. These committees are: Audit and Risk, Divisional Trustees, Finance, Fundraising, Nominations and Governance, Policy, Remuneration and Service Delivery.