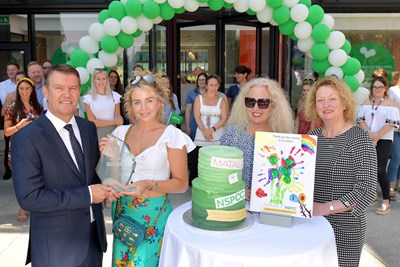 "The work that the NSPCC carries out is invaluable and it's amazing to see how the £10 million raised by Matalan since 2004 has been utilised. We're truly privileged to be the longest standing retail partner of the charity."
Jason Hargreaves, CEO
"This wasn't about us trying to go out and support a charity, it was about us saying this is what we believe is missing and needs to be done to help parents and children. It was the right partnership for us."
Nina Bibby, Marketing and Customer Director
"It's been refreshing to work with the NSPCC, there are so many ways that we can help raise funds, trying new sports and participating in events that have been such great fun."
Sara Warren, Director - PS Client Transition and Charity of the year Committee Member
Protecting children together