Our new Childline Campaigner
Cheryl is a singer, dancer and TV personality and she's working with us to help inspire more young people to feel able to reach out for help when they need it.
Cheryl wants every young person to know that there's always someone to listen and offer a helping hand. Childline is for all young people, no matter who you are, how old you are, your gender, background, religion or sexuality and no problem is too big or too small.
No matter who you are, where you come from or what you're going through - you're not alone.
"Life can be hard sometimes, especially whilst you're growing up, and everyone deserves someone to talk to, to help make sense of it all. That is exactly what Childline are there to do - just listen and help. No young person should ever feel afraid, confused or alone so if that's how you are feeling then please get in touch with them by phone or online."
Cheryl / Childline Campaigner
A look behind the scenes
Cheryl teamed up with Childline to film our brand new film for children and young people. The team filmed Cheryl with her voice replaced by young people talking about a range of deeply personal problems.
Check out our gallery to see behind the scenes of our film to encourage young people to come forward to speak to Childline when they need support.
Supporting children for 30 years
Our trained Childline counsellors are there for young people 24 hours a day, every day of the year. And this year we're celebrating Childline's 30th birthday. Learn about Childline and how you can talk to a young people about what they do.
30 years of Childline
Our Childline service offers help and support to thousands of children and young people whenever they need us.
Find out more
"I was an 11-year-old girl wandering around by myself at night and I was scared. Luckily I saw the number for Childline and spoke to a counsellor who listened to me."
1993-1998
Read Leanne's story
5 facts about Childline
Fact 1:
Everyone needs some extra support from outside our network of friends and family. Childline can be another friend a child can to talk to.
Fact 2:
Young people can talk to Childline about anything and everything. Nothing is too big or too small.
Fact 3:
Childline counsellors are trained professionals, and they won't judge young people about what they say.
Fact 4:
It can be really daunting speaking to a stranger. A child can contact Childline as many times as they want to. If it doesn't go the way they'd hoped first time, they can talk when they're ready another time.
Fact 5:
Childline is absolutely free to call! So it won't use up a child's credit. And it won't show up on a child's phone bill.
Peter Wanless, CEO of the NSPCC, said:
"Welcoming Cheryl as the new face of Childline is an absolutely fantastic way for the service to mark 30 years of helping children and young people.
"Through her support we will be able to reach a lot of young people who previously weren't aware of Childline or perhaps thought that they were either too old or that their problem was not serious enough to warrant seeking help.
"The reality is that Childline is here for every child and young person and there is no better person than Cheryl to help us spread this crucial message."
Get involved with Childline
Volunteer for Childline
Find out how you can help children when they most need it - check out the Childline volunteer roles we have available.
Volunteer for Childline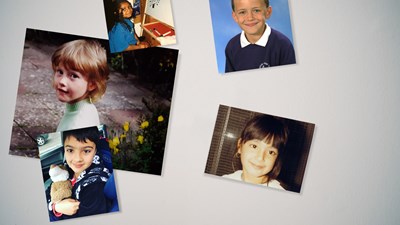 Donate now
On average, a child contacts Childline every 25 seconds. Donate now and help protect children today and prevent abuse from happening tomorrow.
Donate now
Play our Summer Raffle
£13,000 worth of prizes to be won. Play your part to help children feel happy and safe this summer.
Enter the raffle