Charity runs
Whether it's a marathon or a 10k, run for #TeamNSPCC and know that every step you take will help keep children safe.
Find out more
Charity walks, treks and challenges
Take on Transylvania, the Oman Mountains or stay closer to home and tackle the National 3 Peaks Challenge with #TeamNSPCC.
Find out more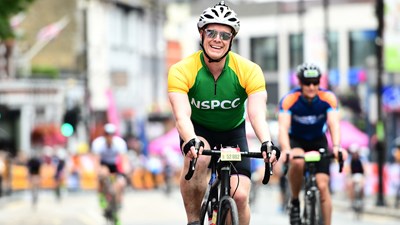 Charity cycles
Challenge yourself with a cycle and join #TeamNSPCC to help us fight for every childhood.
Find out more
Social and special events
Join us at one of our spectacular social or special events and experience some fantastic entertainment and fundraising in support of the NSPCC.
Find an event
Can't find an event?
If you're not sure what you'd like to do for us, then have a look at all of the events we have on offer.
Search for an event
Got your own place?
Already got your own place in an event and want to raise money for Team NSPCC?
Join here
Get in touch
If you're interested in taking part in a challenge to raise money for the NSPCC and would like more information, please let us know and we'll be in touch to discuss your plans.
Get in touch
---