NSPCC helpline
Helping adults protect children
---
The NSPCC helpline provides help and support to thousands of parents, professionals and families.
The NSPCC helpline is a place adults can contact by phone or online to get advice or share their concerns about a child, anonymously if they wish. It's staffed by professional practitioners with backgrounds in jobs like teaching, healthcare and social work, who know how to spot the signs of abuse and what to do to help.

Parents and carers often have lots of questions, such as what is the right age to leave a child home alone, what to do about bullying or how to keep their children safe online.
Whatever the issue, we're here to keep children safe. Professionals such as teachers and doctors also contact us for information and guidance. Our helpline staff will provide expert advice and support.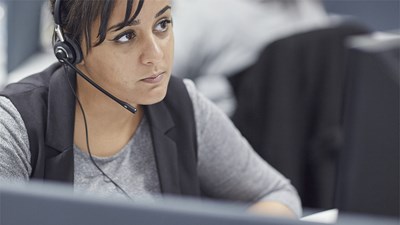 Worried about a child?
Contact our trained helpline counsellors 24 hours a day by email or our online reporting form. You can also call the Helpline Monday to Friday 8am – 10pm or 9am – 6pm at the weekends.
Report a concern
Every call is important to us
We understand how upsetting it can be to think a child's in danger. And we know it can be difficult to know what to do. Having those conversations means that we can protect children in abusive situations by reporting concerns to children's services and/or the police.

In additional to our general helpline, we have dedicated helplines which work in partnership with other agencies and offer advice on issues such as FGM, online safety, gangs and modern slavery.
Every call, email and form is important to us - even it's a simple question or someone wanting reassurance.
How the NSPCC can help you