Neglect is the ongoing failure to meet a child's basic needs and is the most common form of child abuse.
A child may be left hungry or dirty, without adequate clothing, shelter, supervision, medical or health care.
A child may be put in danger or not protected from physical or emotional harm.
They may not get the love, care and attention they need from their parents.
A child who's neglected will often suffer from other abuse as well. Neglect is dangerous and can cause serious, long-term damage - even death.
Worried about a child?
Contact our trained helpline counsellors for 24/7 help, advice and support.
Report a concern
Signs, indicators and effects
Find out more about the signs, indicators and effects of child neglect.
Identifying the signs of neglect
Preventing child neglect
Learn more about how together, we can tackle child neglect.
Learn more
Types of neglect
Physical neglect
Failing to provide for a child's basic needs such as food, clothing or shelter. Failing to adequately supervise a child,or provide for their safety.

Educational neglect
Failing to ensure a child receives an education.
Emotional neglect
Failing to meet a child's needs for nurture and stimulation, perhaps by ignoring, humiliating, intimidating or isolating them. It's often the most difficult to prove.

Medical neglect
Failing to provide appropriate health care, including dental care and refusal of care or ignoring medical recommendations.
Source: Horwath, 2007
Sophie's story
How we helped Sophie realise her parents' neglect and drug use was not her fault.
Read more
Meeting a child's needs
Neglect happens when parents or carers can't or won't meet a child's needs. Sometimes this is because they don't have the skills or support needed, and sometimes it's due to other problems such as mental health issues, drug and alcohol problems or poverty.
Although professionals may be worried about a child, it's not always easy to identify neglect. There's often no single sign that a child or family need help. So, professionals look for a pattern of ongoing neglect before they step in.
Defining a child's needs

Christine Cooper's parenting checklist gives a description of a child's basic needs. Published in 1985, it is still used by many practitioners today. There are 7 definitions:
Warmth, shelter, adequate food and rest, grooming (hygiene) and protection from danger.
Which includes physical contact, holding, stroking, cuddling and kissing, comforting, admiration, delight, tenderness, patience, time, making allowances for annoying behaviour, and general companionship and approval.
Continuity of care, the expectation of continuing in the stable family unit, a predictable environment, consistent patterns of care and daily routine, simple rules and consistent controls and a harmonious family group.
By praise and encouragement; curiosity and exploratory behaviour. By developing skills though responsiveness to questions and to play, by promoting educational opportunities.
To teach adequate social behaviour which includes discipline within the child's understanding and capacity and which requires patience and a model for the child to copy, for example in honesty and concern and kindness for others.
For small things at first such as self-care, tidying playthings or taking dishes to the kitchen and gradually elaborating the decision making that the child has to learn in order to function adequately, gaining experience through his/her mistakes as well as his/her stresses and receiving praise and encouragement to strive to do better.
To make his/her own decisions first about small things but increasingly about the various aspects of his/her own life within the confines of the family and society's codes. Parents use fine judgement in encouraging independence and in letting the child see and feel the outcome of his or her own capacity. Protection is needed, but over-protection is as bad as responsibility and independence too early.
[Reproduced with permission from the British Association for Adoption and Fostering (BAAF)].
Learn more about neglect
Who is affected by neglect
Why some children face a greater risk of neglect than others
Find out more
Keeping children safe from neglect
How to help keep children safe from neglect
Find out more
Help and advice for professionals
Facts and statistics about neglect
Child neglect is the most common form of child abuse, but it isn't always easy to identify.
Learn more
Our research and resources on neglect
Read our service evaluations, research reports, briefings and leaflets about child neglect.
See our research and resources
Search our library for neglect publications
We hold the UK's largest collection of child protection resources and the only UK database specialising in published material on child protection, child abuse and child neglect.
Search for neglect
What you can do
Are you there for children's mental health?
We need to make sure every child always has a place to turn - night and day. Sign our petition calling on the government to help our Childline service be there for every child.
Sign the petition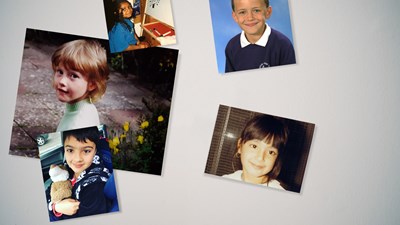 Donate now
On average, a child contacts Childline every 25 seconds. Donate now and help protect children today and prevent abuse from happening tomorrow.
Donate now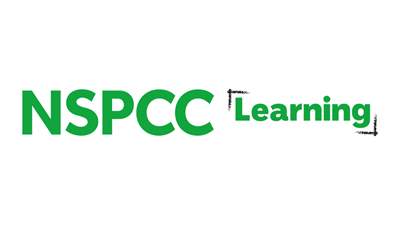 Work or volunteer with children and families?
Visit NSPCC Learning for information, resources and training to help you safeguard and protect children and young people across the UK.
Go to NSPCC Learning
---
References
Cooper, Christine (1985) 'Good-enough', border-line and 'bad-enough' parenting. In: Adcock, M. and White, R. (eds.) Good-enough parenting: a framework for assessment. London: British Association for Adoption and Fostering (BAAF). See pp.60-1.

Horwath, J. (2007) Child neglect: identification and assessment. Basingstoke: Palgrave Macmillan.