Our services supporting children and families
Real stories about our services
"We were all finally happy and free to live."
Margaret talks about how the DART programme helped her and her family after they experienced domestic abuse.
Read Margaret's story
"I felt supported, they were really important"
Find out how our Young Witness Service team supported Alice to testify at her abuser's trial.
Read Alice's story
"The NSPCC made me feel like there was a new world out there."
John talks about how our Family Environment: Drug-using Parents (FEDUP) service helped him towards a better future.
Read John's story
Do you work with children?
Visit NSPCC Learning to find out more about our evidence-based programmes to help children and families.
Go to NSPCC Learning
How you can help us in our work
Volunteering for NSPCC and Childline
Join the fight for every childhood through one of our volunteering opportunities.
Volunteering for NSPCC and Childline
Charity runs, cycles and challenges
You can help change children's lives by taking on an event in support of the NSPCC.
Get involved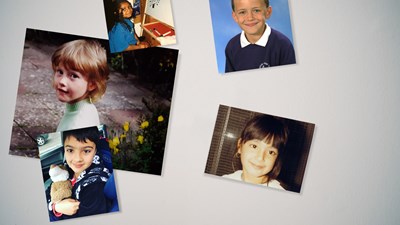 Donate now
On average, a child contacts Childline every 25 seconds. Donate now and help protect children today and prevent abuse from happening tomorrow.
Make a donation
*DISCLAiMER
Names and identifying features have been changed to protect identity. Photographs have been posed by models.