Join our team on one of the UK's most popular long distance challenges
Walk, jog or run along Britain's oldest path on one of the country's biggest endurance events.
Follow the Ridgeway for 100km towards the historic Avebury Stone Circle.
Enjoy stunning British countryside from the Chilterns to the North Wessex Downs, passing Bronze Age hill forts and Roman river crossings.
This is a challenge for everyone, no matter your age, experience or fitness level. Whether you're a seasoned runner, patient plodder or weekend walker, choose to camp over the weekend or take on the full 100km challenge in one go!
Get a charity place
Join #TeamNSPCC for the Race to the Stones.
Registration costs £39 for the non-stop option and £64 for the weekender option, and we ask that you raise £425 to support our work.
Sign up
Already got a place?
If you've already got your place, we'd love to welcome you to #TeamNSPCC.
There's no minimum fundraising target, just have fun and raise as much as you can.
Join our team
5 reasons to join #TeamNSPCC
An NSPCC top to wear on the day.
Bespoke training plan to get you into top condition.
Fundraising ideas, advice, and materials.
NSPCC buff when you hit your fundraising target.
Strava and Facebook groups to connect with teammates.
Fundraising support
Order your free fundraising pack, full of great ideas to get you started.
We'll provide you with everything you need to smash your fundraising target.
Get advice
How you'll make a difference
Abuse changes childhoods, but so can we. By taking part in a fundraising event for us, your donation will make sure that we're there when a child needs a helping hand.
Child abuse is preventable, not inevitable. That's why, every day, we work to protect children and make child abuse a thing of the past.
More about what we do
You might also like...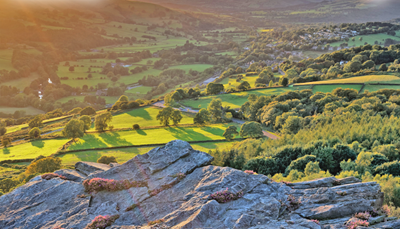 Peak District Challenge 2020
Join #TeamNSPCC in the heart of one of England's stunning National Parks.
Join our team
Thames Path Challenge 2020
Walk, jog or run along the Thames Path on this endurance charity challenge.
Register now!
Jurassic Coast Challenge 2019
Walk, jog or run along the dramatically beautiful Jurassic Coast.
Get a place