Sexual abuse
What is sexual abuse
---
A child is sexually abused when they are forced or persuaded to take part in sexual activities.
This doesn't have to be physical contact and it can happen online. Sometimes the child won't understand that what's happening to them is abuse.
They may not even understand that it's wrong. Or they may be afraid to speak out.
That's why we're working to break the silence around child sexual abuse, and give children a voice when they desperately need support.
Worried about a child?
Contact our trained helpline counsellors for help, advice and support.
Report a concern
How do you define child sexual abuse
There are 2 different types of child sexual abuse. These are called contact abuse and non-contact abuse.
Contact abuse involves touching activities where an abuser makes physical contact with a child, including penetration. It includes:
sexual touching of any part of the body whether the child's wearing clothes or not
rape or penetration by putting an object or body part inside a child's mouth, vagina or anus
forcing or encouraging a child to take part in sexual activity
making a child take their clothes off, touch someone else's genitals or masturbate.
Non-contact abuse involves non-touching activities, such as grooming, exploitation, persuading children to perform sexual acts over the internet and flashing. It includes:
encouraging a child to watch or hear sexual acts
not taking proper measures to prevent a child being exposed to sexual activities by others
meeting a child following sexual grooming with the intent of abusing them
online abuse including making, viewing or distributing child abuse images
allowing someone else to make, view or distribute child abuse images
showing pornography to a child
sexually exploiting a child for money, power or status (child exploitation).
Read more about the official definitions of child sexual abuse in the UK.
1 in 20 children in the UK have been sexually abused
Explanation: Figures based on findings from 11-17 year olds. Young people aged 11-17 were asked whether anyone had tried to make them do anything sexual. Those aged 16-17 were also asked if they had done sexual things with an adult in a position of trust or with an adult when they were still under 16 years.
The research uses a definition of sexual abuse that includes any unwanted sexual activity, as well as criminal sexual activity with an adult, where physical contact took place. It does not include non-contact sexual abuse (such as flashing or saying sexual things) or "consensual" sexual activity between adolescents.
4.8% of 11-17 year olds reported contact sexual abuse at some point in childhood (see p.8).
See also Indicator 6 in How safe are our children? 2017.
When sexual exploitation happens online, young people may be persuaded, or forced, to:
send or post sexually explicit images of themselves
take part in sexual activities via a webcam or smartphone
have sexual conversations by text or online.
Abusers may threaten to send images, video or copies of conversations to the young person's friends and family unless they take part in other sexual activity.
Images or videos may continue to be shared long after the sexual abuse has stopped.
Helping children who have been sexually abused
Find out how you can help protect children who are being sexually abused or are at risk of sexual abuse.
Keeping children safe from child sexual abuse
Signs, indicators and effects
Find out more about the signs, indicators and effects of child sexual abuse.
Identifying the signs of sexual abuse
Child grooming
Grooming is when someone builds an emotional connection with a child to gain their trust for the purpose of sexual abuse or exploitation.
Find out more
More about child sexual abuse
What you can do
Donate now
In the average primary school class, at least 2 children have suffered abuse or neglect. Donate now and help protect children today and prevent abuse from happening tomorrow.
Donate now
Let's talk PANTS
Talking PANTS is a simple way that parents can help keep children safe from abuse. Join Pantosaurus and get the conversation started.
Find out about PANTS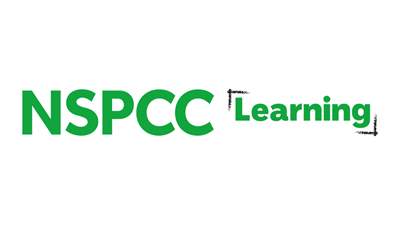 Work or volunteer with children and families?
Visit NSPCC Learning for information, resources and training to help you safeguard and protect children and young people across the UK.
Go to NSPCC Learning