Sexual abuse
Helping children who have been sexually abused
---
Sexual abuse can ruin childhood and the impact can last a lifetime.
We know that most sexual abuse isn't reported, detected or prosecuted. We must break this silence so we can identify and protect children who are being abused and those who are at risk.
If you think a child is in immediate danger
Don't delay - call the police on 999, or call us on 0808 800 5000, straight away.
If you're worried about a child, but unsure
Contact the NSPCC helpline to speak to one of our trained counsellors - call us on 0808 800 5000.
What to do if you suspect abuse
These are the steps you can take to help keep a child safe from abuse and to protect a child if you suspect they've been abused.
Suspect abuse? Find out what to do
Supporting children who have been sexually abused
Our therapeutic services can help children who have been sexually abused move on in their lives.
Letting the Future In is working to help children who have been sexually abused get back on track.
Hear and Now helps children who may have been sexually abused but haven't told anyone about it.
Protect and Respect supports children and young people who have been, or are at risk of being, sexually exploited.
Books for children and parents
Reading a story can help children and young people work through their experiences and come to understand and move on from what has happened.
Stories can also help you talk to children and young people about sensitive subjects.
It's a good idea to read the book on your own first and come up with somes questions about the experiences of the characters:
"How did… feel about what happened to them?"
"How did they show their emotions?"
"

Who did they talk to about their experiences?

"
"

Who or what helped them?

"
Top tips for practice: advice for professionals
We've created a guide, Someone to lean on (PDF), for professionals who work with children who have been sexually abused. Whether you're working in social care or mental health, this guide will support you in giving children and young people back their future.
The guide has been put together by our practitioners who deliver our Letting the Future In therapeutic programme. This programme is based on a comprehensive evidence review, practice experience and the views of adult and child survivors of sexual abuse.
Be prepared to listen. Don't assume all experiences are the same. You haven't heard it all before.
Theory is important, but see the bigger picture. You don't need to restrict yourself to specific techniques that may not suit the child in front of you.
Include children in making the decisions that affect them and be open.
Confidence and trust need to be built first. Don't expect children and young people to want to talk about their abuse.
Children don't always respond to direct questions and may not have the words to describe what was done to them or the impact it had.
To build a rapport in your sessions small talk is good, so ask what they like and build in activitiest hat interest them.
Children like routine. You can earn their trust by being consistent. Even the basics, like keeping appointments and turning up on time matter to children.
At the beginning, you can set agreements about how you'll work together so the child knows what to expect.
Don't promise what you can't deliver. But, you can instil a sense of hope and optimism. You want them to feel she or he "can help me with this".
Ensure the child knows they are believed and that you've followed up on what they've told you. They need assurance they will be protected.
Establish the rules about confidentiality. Let the child know that everything they say in sessions is kept private; unless, of course, they or another child is at risk of harm.
Get the child's agreements before you talk to others. Agree what gets talked about, then tell the child about it.
Parents react in different ways to the abuse of their child, be it denial, anger, guilt or depression. This can affect their ability to support those who need them most.
Be positive about the potential for children to recover and their essential role now and in the future when therapy ends.
Stress the importance of believing, supporting and protecting their child.
Help parents understand their child's needs and give advice on the best approach.
Don't forget it is the abuser that is responsible for the abuse not the parent or carer, who may have been groomed too.
Abuse increases a child's vulnerability; ensure you have assessed the carer's ability to protect the child from further abuse.
You can also refer parents to specialist support that can help them deal with their own issues if needed, for example, mental health.
One thing to do early on is to identify the child's support network. Do this with the child where possible.
Identify roles and responsibilities of all professionals. Child protection concerns need to be shared and addressed in a timely manner.
Quickly implement home safety plans and school safety plans – if you don't know how to do these, then ask for advice and support.
Working with children and carers is a real privilege and you are likely to feel strongly about the work.
Professionals need to look after themselves when working with sexual abuse. Even if you're a qualified social worker, you'll come across things you haven't seen before. Good supervision and peer support is vital.
Set time to continually read around the subject and keep up to date with new learning.
Don't be afraid to say you feel stuck and to ask for advice from peers or others in a position to advise.
Take some time to reflect and to work out what is needed to support the family.
Children's experiences of sexual abuse
Our Young People's Advisory Group helped create an animation to show what it can be like for children and young people after sexual abuse. It covers their experiences from disclosure through giving evidence to receiving counselling and believing in themselves.
The film was part of a research project run by the University of Bedfordshire in partnership with NSPCC and funded by the Children's Commissioner for England. Read our CASPAR briefing summarising the main findings from the Making Noise report.
How we know our services work
It's essential that professionals understand what works to help children who have been sexually abused. A vital part of this is building an evidence base through evaluation of services.
We know our service Letting the Future In can work to help children who have been sexually abused. We've undertaken the world's largest evaluation for a service of this kind.
Our research provides internationally significant evidence for what works well and what works less well when providing a service for children who have been sexually abused. Find out more about the evidence, impact and evaluation of Letting the Future In.
Our service Protect and Respect supports children and young people who have been, or are at risk of being, sexually exploited. Find out more about the evidence, impact and evaluation of Protect and respect.
Partnerships and organisations working to build the evidence base to help sexually abused children who have published evaluations of their services in 2014-2015 include:
Helter Skelter Project is an outreach service in Cambridgeshire which aims to help young people leave or avoid sexually exploitative relationships. Findings from an internal evaluation of the project were published in Children and Young People Now (Rogers, 2015).
Healthy sexual behaviour in children and young people
Useful advice on what is normal sexual behaviour, warning signs that suggest there may be a problem, and how best to react.
What is healthy sexual behaviour?
Preventing child sexual abuse
How we can help protect children and young people from sexual abuse.
Help prevent child sexual abuse
Talking about difficult topics
There are lots of ways to make it a bit less painful for you both when it comes time to talk about a 'difficult' subject.
Get advice for parents
What you can do
Donate now
In the average primary school class, at least 2 children have suffered abuse or neglect. Donate now and help protect children today and prevent abuse from happening tomorrow.
Donate now
Call the NSPCC helpline
If you're worried about a child, even if you're unsure, contact our professional counsellors for help, advice and support.
Call us or email help@nspcc.org.uk.
Report a concern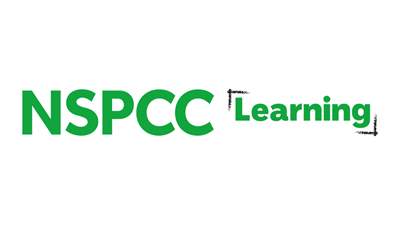 Work or volunteer with children and families?
Visit NSPCC Learning for information, resources and training to help you safeguard and protect children and young people across the UK.
Go to NSPCC Learning