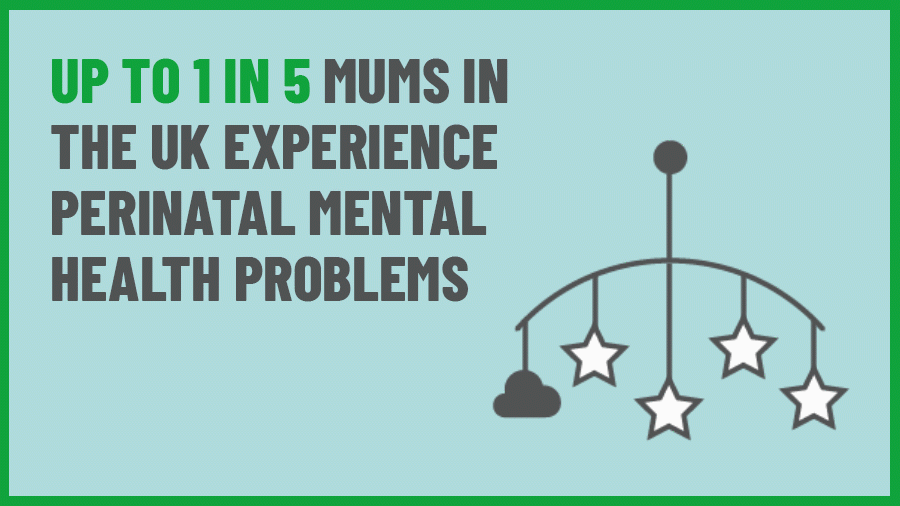 Up to 1 in 5 mums and 1 in 10 dads experience mental health problems during pregnancy and after birth1. But getting the right support at the right time isn't guaranteed.
Access to timely emotional and psychological support is always vital. But the coronavirus pandemic has thrown up new challenges for every parent. By taking action in our campaign, you're helping us ensure parents can access the support they need if they're struggling with their mental health.
What we're calling for
The UK government to guarantee the funding, workforce, and accountability that's needed to ensure parents receive quality support at every stage – from the first check-up through to specialist help if needed.
Local Authorities and local NHS to listen to mums and dads to understand their particular needs, champion the healthy child programme, and invest in the hard-working community care teams so that all mums and babies can receive the best in specialist care when they need it.
each maternity unit to have access to support from a perinatal mental health midwife to help identify and support women and their families affected by poor maternal mental health
specialist support for mother-infant attachment and bonding to be available to all who need it across all tiers of service delivery
NHS boards to ensure that the recent Scottish government investment is spent on transforming perinatal mental health services.
all women and their families to receive care from a health visitor and midwife who has received appropriate and up-to-date training to detect perinatal mental health needs
all areas of Northern Ireland to be covered by high-quality, specialist community perinatal mental health services and a mother and baby unit, so that where a woman lives doesn't determine her access to support
investment to be secured and spent on facilitating these changes, in order to transform perinatal mental health services in Northern Ireland.
dedicated perinatal mental health midwives and health visitors to help identify and support women and their families affected by poor maternal mental health in each health board area
all women and their families to be able to access a mother and baby unit that meet national standards, when needed
additional funding to eliminate the disparity in access to specialist perinatal mental health services for women and their families across Wales, and to ensure services meet national quality standards.
Anna's story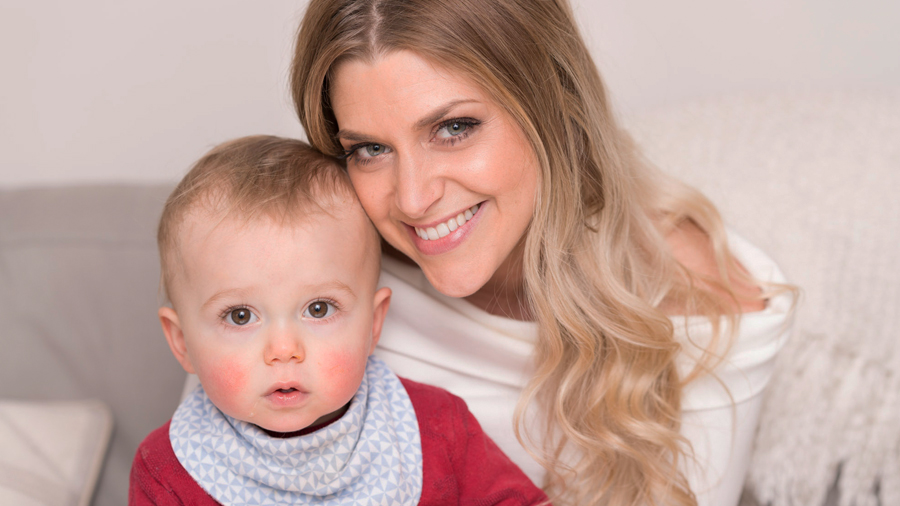 TV and radio broadcaster, Anna (pictured with her son), became pregnant shortly after marrying her husband Alex. Although excited about motherhood, she struggled with this huge life change and her mental health suffered. Anna wasn't sure if how she was feeling was pregnancy hormones, or just natural fears around being pregnant. She now knows it was a relapse of her anxiety disorder.
"People kept telling me how wonderful pregnancy is – and it is for some– but not everyone. I wasn't able to enjoy mine. I felt an overwhelming feeling of dread every single day and the pregnancy felt like it went on forever. Maybe if there'd have been some more face-to-face health visits, it wouldn't have got so out of hand and I'd have got support quicker.
"As I got nearer the birth, my anxiety disorder was raging, I was overdue and had no psychological support."
I wasn't conscious when Enzo was born, there was no new-born bliss. I didn't trust myself to be a good mother. I was very clingy and desperate for people to help me. Fortunately, my GP came to the rescue on day nine and I told him how I felt. He diagnosed me and put me back on medication straight away. My anxiety reduced and I could concentrate on getting better. That's when bonding started.
"At five weeks, Enzo smiled and the oxytocin kicked in and everything really started changing."
I suddenly felt this warmth, this rush of love and it was wonderful to start feeling something for this little boy. Enzo is my world and I want to impress on every other mother out there that as dark and empty and scared as you might feel, that won't dictate or spoil the lovely times that you'll have in the future. If mothers aren't supported throughout these crucial stages of pregnancy and early days of life, the impact that has is proven to be catastrophic, so we need to support parents as best we can."
Get support if you or someone you know is struggling
We're here to support you, no matter your worry. Call us on 0808 800 5000, email help@nspcc.org.uk or fill in our online form
Some of our services are specially developed to help parents during pregnancy and after birth. Find out more about our working with families services, including how to get in touch with ones in your area.

This campaign has been developed as part of our partnership with Jo Malone London which is focused on supporting parents with their mental health to help develop secure and healthy relationships with their children.