Follow a route steeped in history and trek past some of London's most iconic spots
Join #TeamNSPCC for the 2019 Thames Bridges Trek.
Setting out from Putney Bridge, join 2,000 walkers criss-crossing the city's most historic bridges. You will witness unrivalled views of the captial and skyline from the best vantage points. You will stop of Vauxhall to refuel with free snacks and drinks before a finishline celebration in Southwark past Tower Bridge.
Join as an invidual or as a team; this is a great opportunity to fundraise, get outside, get fit, and explore the best of London.
Get 25% off Charity Place registration fee with the discount code 'APRILCHARITY' or 15% off Mixed Funding registration fee with the discount code 'APRILMIXED'.
Charity sponsorship
Pay a small registration fee and make a bigger contribution through fundraising.

£5 reg fee + £245 in fundraising.
Sign up
Mixed funding
Pay a higher contribution to the cost of your place and lower your fundraising target.

£39.50 reg fee + £119 in fundraising.
Sign up
Challenge highlights
starts at Bishops Park
halfway rest stop – bring your packed lunch and enjoy some free snacks/drinks
finish at Butlers Wharf
start times between 9.00am to midday
celebration at the finish line overlooking the Thames
fully signed and marshalled routes
timing chips and timing website for friends and family to track you
medal, T Shirt and a glass of bubbles when you finish
.
Fundraising support
Our free fundraising packs are full of hints and tips, advice and materials to get you started.
Get your pack
How you'll make a difference
Abuse changes childhoods, but so can we. By taking part in an event for the NSPCC, you'll make sure that when a child needs a helping hand, we're there for them.
Child abuse is preventable, not inevitable. That's why, every day, we work to protect children and make child abuse a thing of the past.
You might also like...
Volunteer at an event
Help create an amazing atmosphere and cheer on our NSPCC participants!
Volunteer
Do your own fundraising
Do your own fundraising for the NSPCC and every pound you raise will help protect children and prevent abuse. We'll help get you started with lots of great fundraising ideas.
Fundraise for us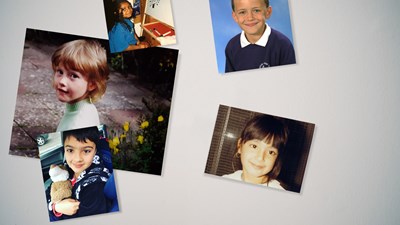 Donate now
On average, a child contacts Childline every 25 seconds. Donate now and help protect children today and prevent abuse from happening tomorrow.
Donate now