Child sexual exploitation
What is child sexual exploitation
---
Child sexual exploitation (CSE) is a type of sexual abuse. Children in exploitative situations and relationships receive something such as gifts, money or affection as a result of performing sexual activities or others performing sexual activities on them.
Children or young people may be tricked into believing they're in a loving, consensual relationship. They might be invited to parties and given drugs and alcohol. They may also be groomed and exploited online.
Some children and young people are trafficked into or within the UK for the purpose of sexual exploitation. Sexual exploitation can also happen to young people in gangs.
Worried about a child?
Contact our trained helpline counsellors for help, advice and support.
Report a concern
Child sexual exploitation is a hidden crime. Young people often trust their abuser and don't understand that they're being abused. They may depend on their abuser or be too scared to tell anyone what's happening.
It can involve violent, humiliating and degrading sexual assaults, including oral and anal rape. In some cases, young people are persuaded or forced into exchanging sexual activity for money, drugs, gifts, affection or status. Child sexual exploitation doesn't always involve physical contact and can happen online.
Child sexual abuse online
When sexual exploitation happens online, young people may be persuaded, or forced, to:
send or post sexually explicit images of themselves
take part in sexual activities via a webcam or smartphone
have sexual conversations by text or online.
Abusers may threaten to send images, video or copies of conversations to the young person's friends and family unless they take part in other sexual activity.
Images or videos may continue to be shared long after the sexual abuse has stopped.
Child sexual exploitation in gangs
Sexual exploitation is used in gangs to:
exert power and control over members
initiate young people into the gang
exchange sexual activity for status or protection
entrap rival gang members by exploiting girls and young women
inflict sexual assault as a weapon in conflict.
Girls and young women are frequently forced into sexual activity by gang members. Research by Beckett (2012) found girls considered to be engaging in casual sex were seen as forfeiting their right to refuse sex.
The majority of sexual exploitation within gangs is committed by teenage boys and men in their twenties (Berelowitz et al, 2012).
Over 2,400 children were victims of sexual exploitation in gangs and groups from August 2010 to October 2011
Explanation: 2,409 children were confirmed as victims of sexual exploitation in gangs and groups during the 14-month period from August 2010 to October 2011.
What research tells us about child sexual exploitation
Child sexual exploitation isn't a separate category of abuse in child protection procedures. This means data is often:
missing or incomplete
concealed in other categories of abuse or crime
unreported
(Berelowitz et al, 2012; CEOP, 2012).
In law, there's no specific crime of child sexual exploitation. Offenders are often convicted for associated offences such as sexual activity with a child. Therefore it's not possible to obtain figures from police statistics of sexual exploitation offences (Berelowitz et al, 2012).
Helping children who have been sexually exploited
Find out how you can help protect children who have experienced, or at risk of, child sexual exploitation.
Find out more
Signs, indicators and effects
Find out more about the signs, indicators and effects of child sexual exploitation.
Identifying the signs of CSE
Child grooming
Grooming is when someone builds an emotional connection with a child to gain their trust for the purpose of sexual abuse or exploitation.
Find out more
More about child sexual exploitation
What you can do
Donate now
In the average primary school class, at least 2 children have suffered abuse or neglect. Donate now and help protect children today and prevent abuse from happening tomorrow.
Donate now
Call the NSPCC helpline
If you're worried about a child, even if you're unsure, contact our professional counsellors for help, advice and support.
Call us or email help@nspcc.org.uk.
Report a concern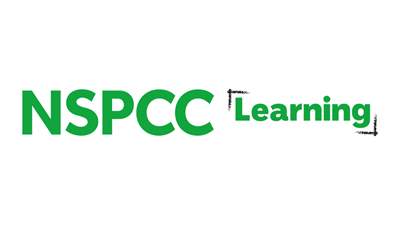 Work or volunteer with children and families?
Visit NSPCC Learning for information, resources and training to help you safeguard and protect children and young people across the UK.
Go to NSPCC Learning