Child sexual exploitation
Helping children who have experienced CSE
---
Sexual exploitation is a complicated issue. And children who have experienced it may have extremely complex needs.
Therapeutic services are vital to helping children who've been sexually exploited to understand what's happened to them and move on from their experience.
If you think a child is in immediate danger
Don't delay - call the police on 999, or call us on 0808 800 5000, straight away.
If you're worried about a child, but unsure
Contact the NSPCC helpline to speak to one of our trained counsellors - call us on 0808 800 5000.
Supporting children who have experienced child sexual exploitation
Using evidence to develop therapeutic services ensures children who've experienced sexual exploitation get the right support.
Our Protect and Respect service supports children and young people who have been, or are at risk of being, sexually exploited.
We're evaluating our service to gather evidence about how to develop an effective response to help young people.
Other partnerships and organisations working to build the evidence base to prevent child sexual abuse include:
Stop it Before it Starts: a free service
Stop it Before it Starts is a free service providing bespoke support and training on preventing child sexual exploitation. It's aimed at voluntary organisations working with young people in London communities.
We know that preventative work is a key factor in responding to child sexual exploitation (CSE). And having early conversations about healthy relationships and consent is vital to tackling it before it starts.
Research1 tells us that that the most effective type of intervention is relationship based support. Stop it Before it Starts helps voluntary organisations build their capacity to work with young people. This could be a youth club, residential unit, hostel or a playground.
This service was developed with external agencies, with funding from Comic Relief and Big Lottery.
Stop it Before it Starts focuses on strengthening and supporting the excellent work that already exists within the voluntary sector.

A social worker from the NSPCC will have an initial consultation with the organisation to identify their needs, before creating a tailored plan of support. This might include a series of workshops, a practical skills session or joint group work.

Where an organisation is concerned about a specific young person, the social worker may take on some direct work.
The Stop it Before it Starts free service is currently available to organisations based in the London boroughs of Lewisham, Newham, Tower Hamlets and Haringey.
Resources for professionals
Support for professionals
What you can do
Donate now
In the average primary school class, at least 2 children have suffered abuse or neglect. Donate now and help protect children today and prevent abuse from happening tomorrow.
Donate now
Call the NSPCC helpline
If you're worried about a child, even if you're unsure, contact our professional counsellors for help, advice and support.
Call us or email help@nspcc.org.uk.
Report a concern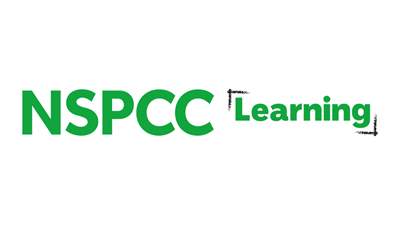 Work or volunteer with children and families?
Visit NSPCC Learning for information, resources and training to help you safeguard and protect children and young people across the UK.
Go to NSPCC Learning