Walk, jog or run the island's stunning coastal path
Join 2,000 challengers for an unforgettable weekend as you explore the beautiful Isle of Wight.
This amazing Island adventure explores the stunning coastal paths with incredible views to keep you motivated throughout. Walk, run or jog your way past the sailing hub of Cowes or the majestic chalk Needles, rising out of the sea near Alum Bay.
This challenge has 25km, 50km or 106km options with full support on the whole route. The route is fully signed, with free snacks, drinks and meals along the way and the option to camp overnight. So whether you're an individual looking for something new to try this year or a team racing to beat a previous ultra time- this really is a challenge for everyone.
Choose your distance and the level of fundraising you'd like to commit to, we'll support you every step of the way.
From December 25th - February 18th use the discount code 'NEWYEARCHARITY' for 50% off registraiton fee for a Charity sponsorship place and code 'NEWYEARMIXED' for 20% off registration fee for a Mixed funding place.
Charity sponsorship
Pay a small registration fee and make a bigger contribution through fundraising.
Full Challenge (100km) £13.50 reg fee + £595 in fundraising
Half Challenge £9 reg fee + £395 in fundraising
Quarter Challenge £4.50 reg fee + £245 in fundraising
Get a place
Mixed funding
Pay a higher contribution to the cost of your place and lower your fundraising target.
Full Challenge (100km) £99 reg fee + £299 in fundraising
Half Challenge £64.50 reg fee + £119 in fundraising
Quarter Challenge £39.50 reg fee + £119 in fundraising
Get a place
5 reasons to join #TeamNSPCC
Fully signed route, including maps and GPS files, plus plenty of food and rest stop along the way with meals/ food included.
Medics, massage and pace walkers available.
Finishers medal and T-shirt for all participants.
Free NSPCC trekking T-shirt and a welcome pack with fundraising support.
A free personalised training plan from our professional training partners, Full Potential.
What your support means
A child contacts Childline every 25 seconds. And it costs £4 to answer their call.
Every penny you raise will make a difference. Your £400 sponsorship could pay for 100 children to get the help and support they need.
More information
How you'll make a difference
Abuse changes childhoods, but so can we. By taking part in a fundraising event, your donation will make sure that when a child needs a helping hand, we're there.
We help children across the UK to rebuild their lives and we're finding ways to prevent abuse from ruining any more.
More about what we do
You might also like...
Volunteer at an event
Help create an amazing atmosphere and cheer on our NSPCC participants!
Volunteer
Do your own fundraising
Do your own fundraising for the NSPCC and every pound you raise will help protect children and prevent abuse. We'll help get you started with lots of great fundraising ideas.
Fundraise for us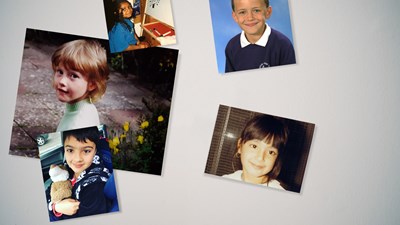 Donate now
On average, a child contacts Childline every 25 seconds. Donate now and help protect children today and prevent abuse from happening tomorrow.
Donate now